News | Events
Redevelopment of The Children's Hospital at Westmead (CHW) will significantly improve the way we care for sick and injured children now and in the future.
In March 2019, the NSW Government announced $619 million for a new Paediatric Services Building (PSB). In late-2019, master planning commenced and the Hospital's planning team began working with staff, patients and families to plan for the future. The Cancer Centre for Children, expected to be located in the new building, will be part of this innovative, contemporary and integrated vision and you are invited to share your experience and ideas with the team.
To date there have been a number of families and patients that have been involved in workshops to help the Hospital better understand their needs. Your involvement throughout this planning process will be crucial to the success of the project, as you let us know what is important to you and your family.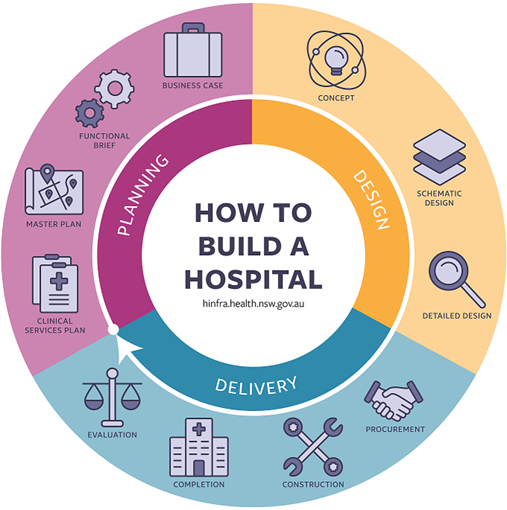 The project is currently in the functional design briefing stage. The following video, developed by Health Infrastructure, gives a good overview of what is involved throughout the planning process. We encourage you to look at the 'How to Build a Hospital' video to understand how that process will unfold from planning, to design and construction.
Join us on this journey as we build a better future for sick kids.
Visit our 'Building the Cancer Centre: Have your say' page.
To provide feedback, or for more information, email us at SCHN-Plan@health.nsw.gov.au.
< Previous
Next >
sign up for latest news and updates